Residency Program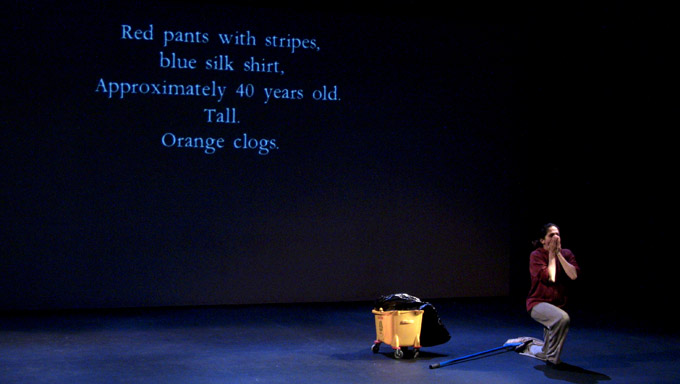 El refugio de Freidel | Freidel's Refuge
Aluna's residency program is geared towards supporting new work by giving artists flexible use of our rehearsal space and a small seed fund to kick start the development of their projects and leverage further granting opportunities.
Artists in Residence 2013-2014
Anita La Selva- The Stones Project
The Stones Project is an inter-disciplinary creation that will explore and address the practice of Stoning or Lapidation in our global culture today.  As the lead creator and director Anita La Selva  will guide an ensemble of performer/creators through a process of discovery and creation around this human rights issue from an historical, mythical and contemporary perspective.  The goal is not to just re-enact a story that we may have heard in the news. The practice goes so much deeper and the historical context of stones and what they have been used for – the practical, symbolic and ritualistic practices that somewhere along the way turned into capital punishment is complex and multi-layered. Anita feels that theatre is a compelling place to begin exploring and addressing this issue on a spiritual and humanistic level.
Michelle Polak – Sephine
With the support of Aluna, Michelle will be experimenting, excavating and defining her solo show Sephine. Originally the seed for this piece was created out of obsessions about Josephine Baker, Josephine Bonaparte, Joseph Stalin and Joseph Campbell. Over the course of her residency she plans to connect the themes of incarceration, memory, foresight and hope.  Michelle plans to lock herself in the studio in 12 hour increments while under video surveillance from dusk to dawn. This will be her jumping off point.
Alejandro Valbuena-Camila's Bones
Artists in Residence 2012-2013
Freidel Collective (Liliana Suárez Henao & Beatriz Pizano)-El refugio de Freidel | Freidel's Refuge
El Refugio de Freidel | Freidel's Refuge is more than a woman's story.  It is an account of an artist's journey and her craft. It is socially engaged, daring and deeply profound.  It gives the typical immigration tale a real spin and challenges us to see our immigrant and refugee population in a new light.  Most of all, it is about turning a difficult experience into a positive outcome, and of respecting the many things we need to do in order to survive; and in doing so, discovering and conquering new lands within ourselves.
Carlos González-Vio- Conversación de Cortázar
Using various disciplines of storytelling – direct address, narration, dance and experimental film, Carlos Gonzalez-Vio intends to challenge the way we experience the adaptation of the written word. Cortázar's words reveal to us the possibility of interaction of parallel dimensions with the one we have come to accept as absolute.  Directed by Heather Braaten.
Nico Contreras & Rehana Tejpar- Maíz
A movement-theatre piece by Rehana Tejpar and Nico Contreras exploring our relationship to indigenous staple foods: the "three sisters" of beans, squash, and corn.