Guilt isn't what it used to be.  But is trust?
Beatriz Pizano tests her friendship with Lyon Smith by culling incriminating details from his average life.  What begins as a Ritual of Interrogation to atone for a decade of repression, war and paranoia becomes a eulogy for the human costs of our collective safety through the medium of security technology.
What if we believe it, when we are told, "this was done for us?"
From the Dora Award-winning team behind Nohayquiensepa (No one knows), this performance has been developed in Toronto (RUTAS panamericanas), New York City (La MaMa ETC), Bogotá, Colombia (Festival Alternativo), and Montreal (The Hemispheric Institute's Encuentro at Concordia University).
Toronto Premiere at the Aluna Studio – 1 Wiltshire Ave, Unit 124
Thursday – Friday – Saturday at 8pm, Oct. 27 – Nov. 30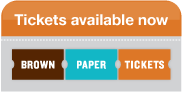 Credits
Created and performed by:  Beatriz Pizano, Trevor Schwellnus, Lyon Smith
Director / Scenographer:  Trevor Schwellnus
Sound Design:  Lyon Smith
Choreography consultant:  Ame Henderson
Costume consultant: Erin Gerofsky
Assistant Director: Sebastian Marziali
Production assistant: Jessica Zepeda
Surtitle translation: Carlos Gonzalez-Vio
Read more about our process on our blog.
This production is tour-ready with a team of four.